5 tags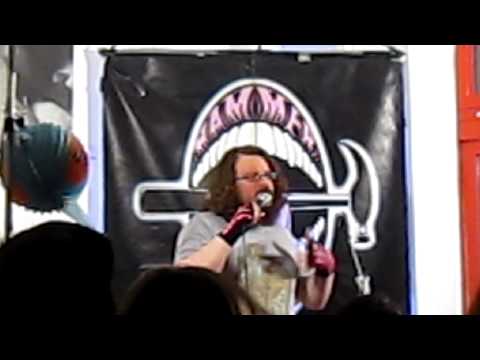 Nothing to Say
Members of the poetry establishment often say that contemporary poetry has nothing to say. Poets, please could you draw, photograph or photoshop or scribble something that expresses your reaction to this assertion and submit as a jpeg through my submit button. The results will almost certainly be used in some public way so if you submit something you're happy for me to use it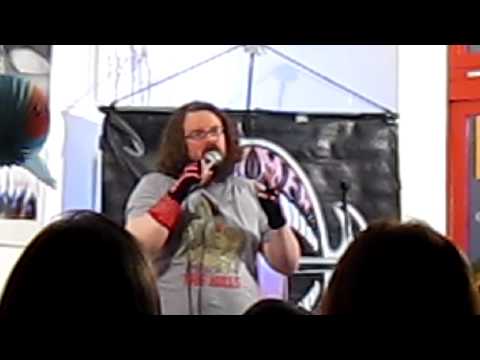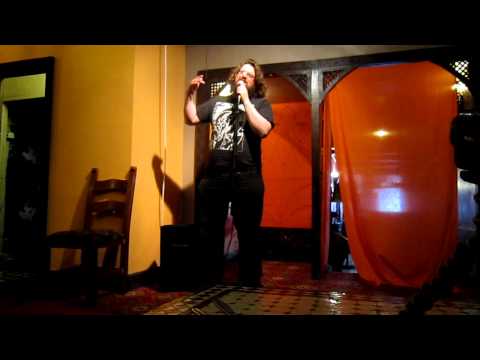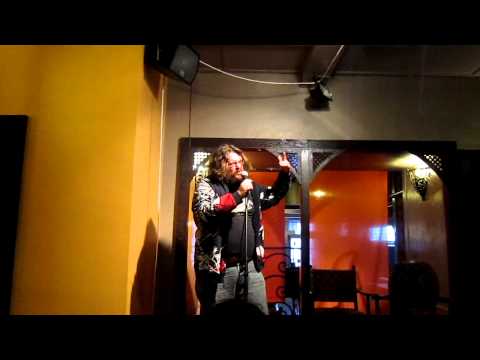 5 tags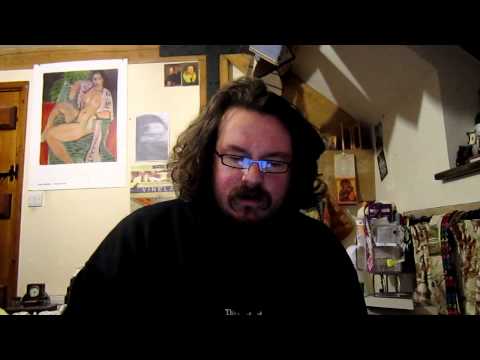 How Are You Today
This is a poem about the question everyone asks but no one wants to know the answer to… How are you today? Me? I'm broke. I've got no coke No dope No smoke to toke And every single DJ's playing folk. My best friend croaked. He gagged himself on my first edition of Chuck Palahniuk's Choke. It's like God's Bob Hope And my whole life's his joke. I'm a wheel without a spoke I'm an egg...
3 tags
3 tags
2 tags
Synopsis and Shoes →
over at the blog today I got to ask all kinds of questions about writing a synopsis to the really rather super Nicola Morgan. A must-read for anyone who wants a publisher.
1 tag
Monsters
Monsters   There are monsters on our streets. I've seen their footprints, Seen hints behind smoked glass, Seen glints on paths Like shards of broken condoms in the aftermath.   I've seen houses boarded, Seen hoardings placarded with warnings, And heard stories whispered on street corners. I've seen the evidence they leave, The detritus and the dross each morning, The lonely and the lost, The...
RIP Emma
I wrote a card today. It was to the parents of a friend whose funeral is being held tomorrow. She took her life just before Christmas by throwing herself in front of a train. How do you begin to write under those circumstances? It's been weighing on me for days. I caught myself, this morning, thinking "this is too difficult," and then I thought about her parents, and the husband...
What Happens If I Push That One? →
The lovely Workshy Fop lets me talk about the importance of Trying. New. Things
4 tags
2 tags
1 tag
Her Body
Words to go with the video you can find here     Her body Was the canvas where you painted your myths In come and similes and piss The focal point of all your bliss The only part of her you'll ever miss   Her body Will be a vanishing point in the desert A line in the sands of time Running through your hands The silken strand That drags your eyes To the horizon Where your future stands The...
2 tags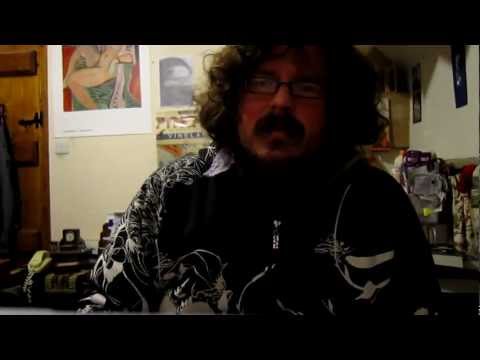 2 tags
2 tags
After She Stopped
  "You could look at it forever, couldn't you?" It was my first visit to the Hilbert Gallery. I'm not sure why I was there. Maybe it was raining outside. Maybe there a meeting I needed to miss. Looking at the screen, I thought the words were part of the exhibition. I stood there staring at images that seemed to change every ten seconds or so, wondering how much of my life would be too much to...
2 tags
1 tag
1 tag
Petals
I was told yesterday that a former colleague took her life shortly before Christmas. We weren't very close friends, but we were certainly friends, and close enough to have been out drinking more than several times. This is an old poem of mine, but posted here for the first time, and for her. And a reflection, because we always wonder at times like this what we could have said, or whether we...
1 tag
Live Bed Show
You picked me up over espresso in Bar Soho, cut me open, and found neon glowing through my veins and as I bled the blood that flowed formed pools that spelled Live Bed Show
1 tag
Alibi
The words to the previous video Alibi When you fail, you cry Because you believed the lie That if you try With all your might If you pursue a single line of sight Looking neither to the left nor right, Ignoring the distractions and delights There is no height You cannot reach So when you don't You're the failure, right? Not them. Your dreams provide their alibi. But I know there are things I'll...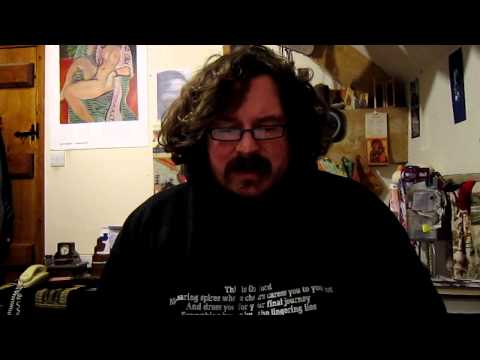 2 tags
2 tags
Stuck In The Middle
Coming right up to date with the journey so far, before sloughing off the introspection for the new year and having a year of unadulterated literary fun. In the middle of 2010 I started eight cuts gallery. A place where I hoped to bring the best of the collective values whilst having the creative control I hadn't had there. eight cuts gallery has been, and continues to be, exhilarating, exciting,...
Now, Tell Me...
If you have a book and a blog called The Man Who Painted Agnieszka's Shoes, you're bound to attract a certain amount of cobblers. So to speak. I made the decision very early on that this was a good thing. Largely because I like shoes. So I decided to run a column called The View from the Shoe. Every week I'd ask the same questions to a different creative type I'd met on twitter. Questions like...
The Man who Painted Agnieszka's Shoes
During 2009, whilst Year Zero was in its heyday, I'd been building what I guess people would be called a social media platform in order to get the word out for the collective. And also to tell people about my new book. That book, The Man Who Painted Agnieszka's Shoes, was responsible for many of my online usernames, and the fact that on twitter I'm being followed by well over 100 online shoe...
4 tags
In The Middle With You
I wasn't the only person I knew writing literary fiction of a decidedly uncommercial persuasion who'd had positive but just tweak it a bit responses from the mainstream, and on January 1st 2009, 22 of us joined forces to form Year Zero Writers, a collective of self-publishers who wanted a space where the only concerns were art and not commerciality.   It all started rather paradisally. We were...
2 tags
All By Myself
With Songs from the Other Side of the Wall I may have found my voice, but I was still only writing it because I'd been told there was a market for it, and I was consciously changing it to appeal more and more to that market. More like Murakami. More like Kundera.   I was getting some lovely responses from agents, full of excitement and compliments. But the book wasn't…what was the phrase? It...
Crit Lit
At the start of 2008, with a completed manuscript of The Company of Fellows in hand (well, on a memory stick), I was rootling through the Writers and Artists' Yearbook when I found a note about a writers' critiquing site called Youwriteon. And thus began one of my most extraordinary adventures.   Critiquing sites are basically just that – writers giving feedback to writers. In the case of...
Cheap Thrills
My first full-on dive into the world of fiction was The Company of Fellows, a thriller set in Oxford about a bipolar ex Theology student (write what you know, eh!). I've always loved thrillers, and whilst I adore Morse, your average Oxford-set murder tends to be a somewhat comfortable affair. I wanted to write something a little more along the lines of Val McDermid or Hannibal Lecter, something...
Up in the Air
My first adventure into writing was a humorous, heartfelt travelogue charting my wife's and my madcap adventures during the budget travel boom. At one point, comforting ourselves form childlessness and slowly succumbing to symbiotic bouts of bipolar, we ended up visiting 23 countries in a year on a shoestring. As things spiralled, it became more heavy duty jute than shoestring and we ended up with...
A Year Of Play
That's me. A regular guy with a book. There are lots of us around. Writers. People with books. I've spent the past 5 years trying to be a regular writer. Which has felt strange for someone as irregular as the verb "to be" (have you ever wondered that "to be", the verb that gives us the words "essence" and Being, that represents life itself is the most irregular verb of all? As though the first...